Rihoon Re green dateless daily diary journal
SKU:

47414

Layout:

Daily

Dated:

No

Paper Size:

C6

Binding:

Thread

Cover Type:

Softcover

Cover Material:

Cardstock

Number of Pages:

192

Paper Weight:

120gsm

Number of Days:

182 days

Dimension:

4.7 X 6.2 inches

Width:

12.00cm

Height:

16.00cm
Re green dateless daily diary journal by Rihoon
The Re green dateless daily diary journal features undated 192 pages separated into the following sections to help you with your journaling. You can set up all the dates yourself and use the Re green daily journal at any time. The daily journal page can help you plan your days in lots of details, or give you a place to write a diary for the day.
The Re green dateless daily diary journal comes with 3 illustration PET cards. You can also use the PET card as a bookmark or decoration on the wall. The cover is also protected all year long by a transparent PVC cover. The planner lays perfectly flat when opened. The bookmark is simply laid the page marker between the relevant pages, and open the diary later to the right where you left off. Printed on 120gsm paper to make it suitable for daily use. The handy size makes It easy to carry in any bag and work from your favorite cafe or stay at home listening to good music while planning your to-do's.
Suitable for both personal use or as a gift for family, friends and colleagues!
Daily | Undated | 182 days | C6 | 192 pages
120gsm Paper
Ribbon bookmark
Opens flat
Clear PVC cover has 1 front pocket, inside pocket
Comes with Clear PVC cover, 3 Illustration PET cards
1 Day per 1 page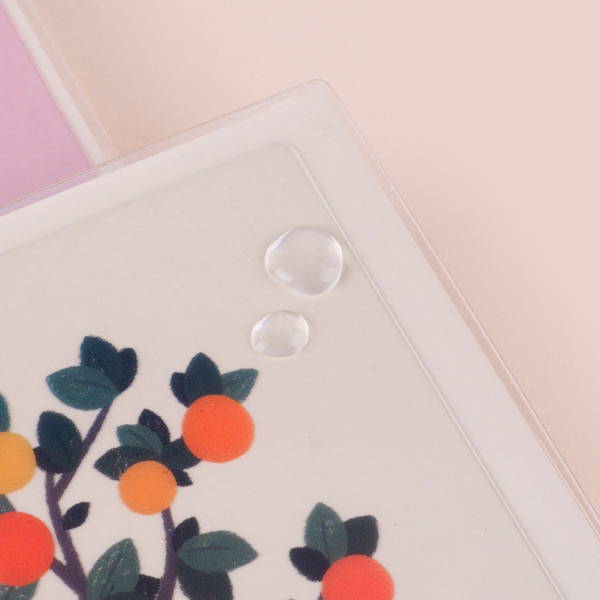 Keep the diary clean and safe from damage.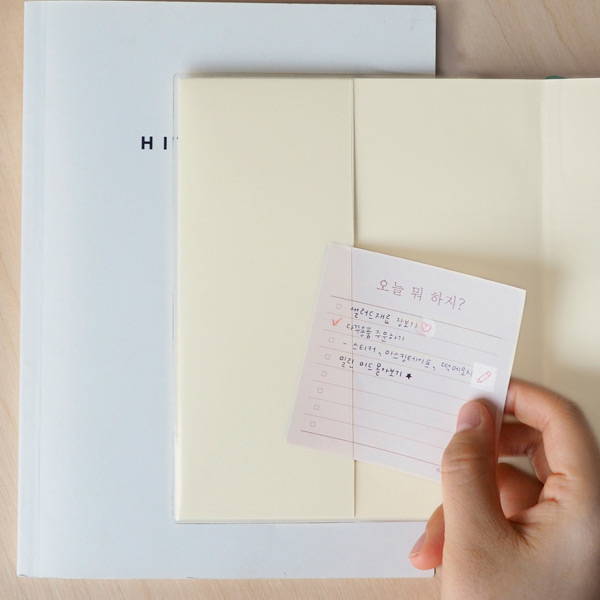 Inner pocket, it's convenient for you to pack business cards and stickers.
Always find yourself at the right page with the ribbon bookmark.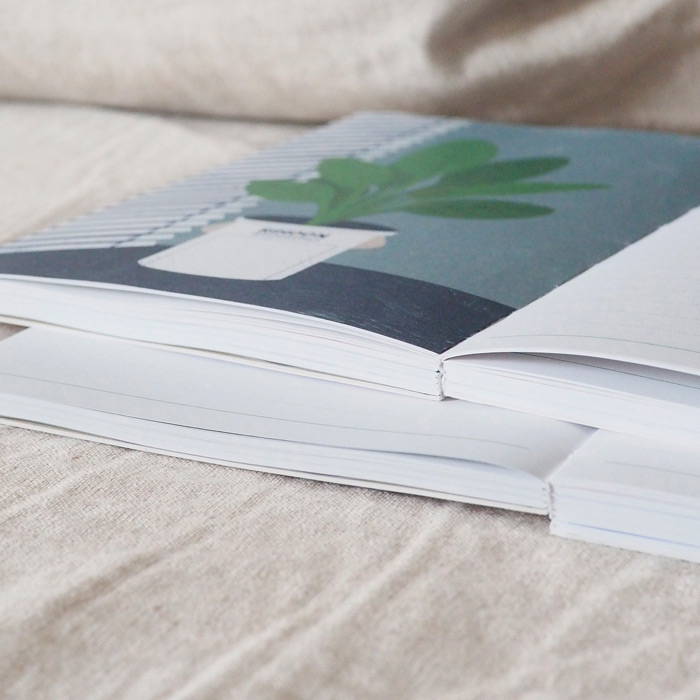 Designed to lay completely flat for a comfortable writing experience.
Illustration: 9 pages
Daily pages: 182 pages (182 days)
Personal data: 1 page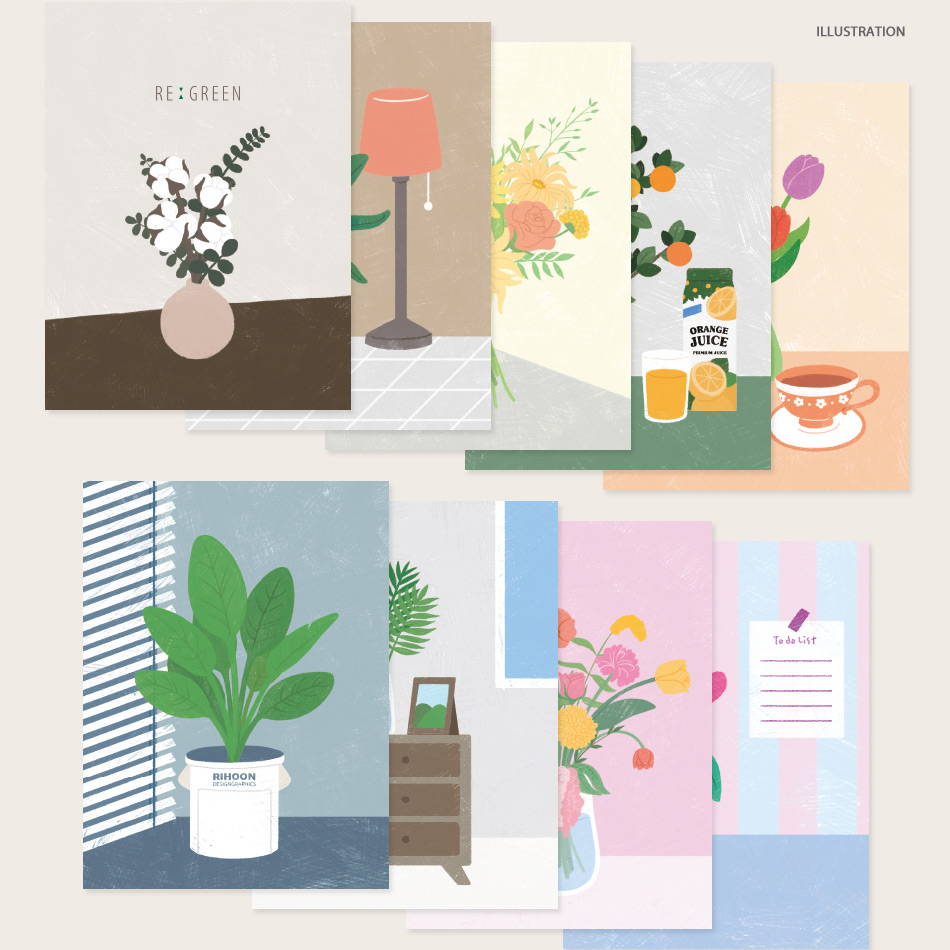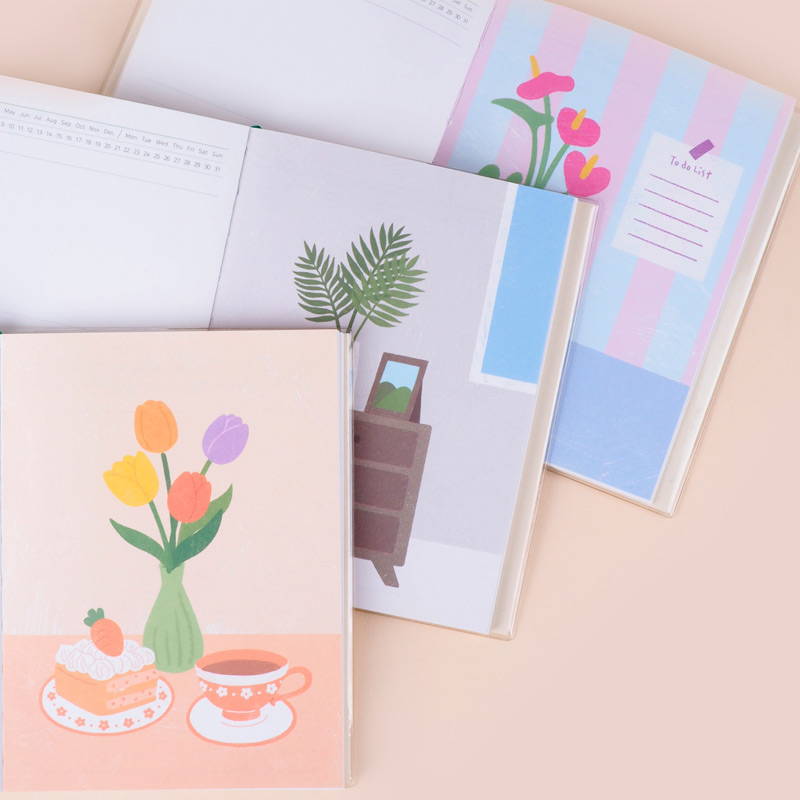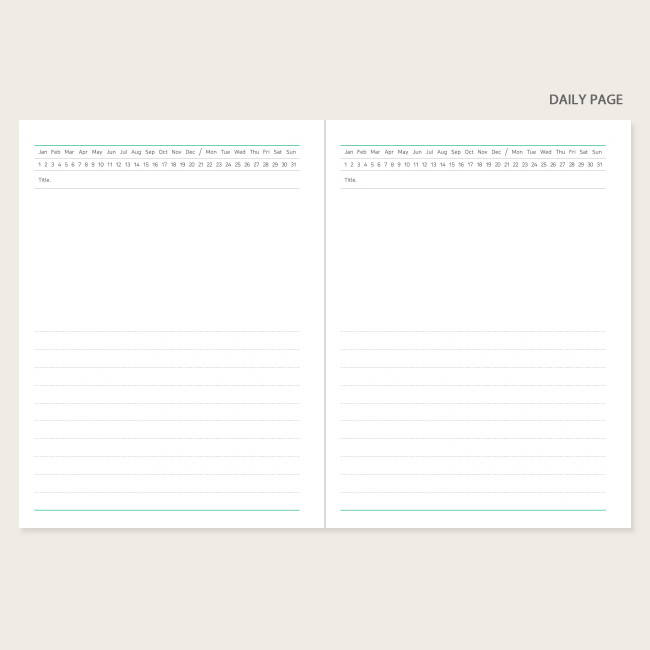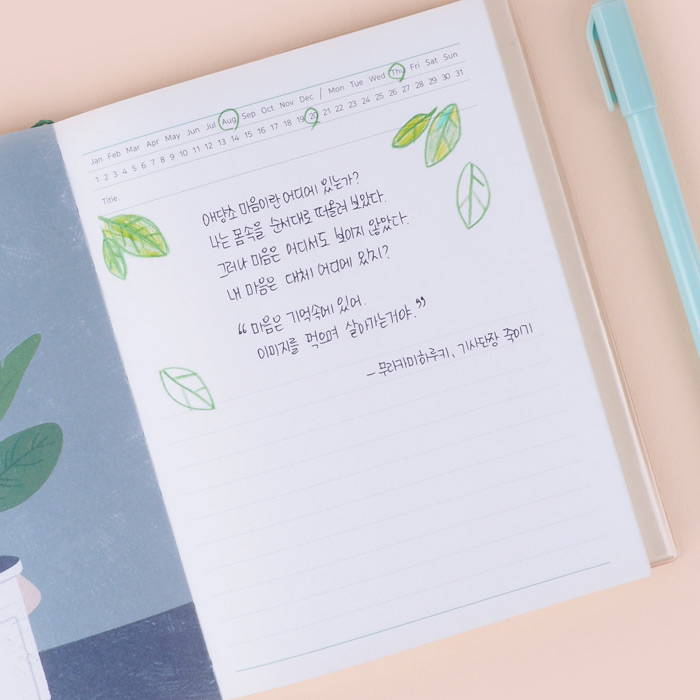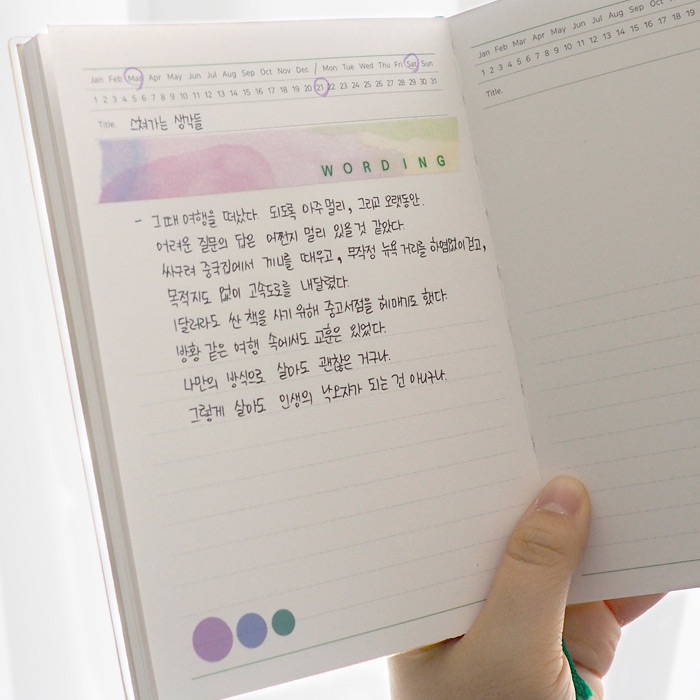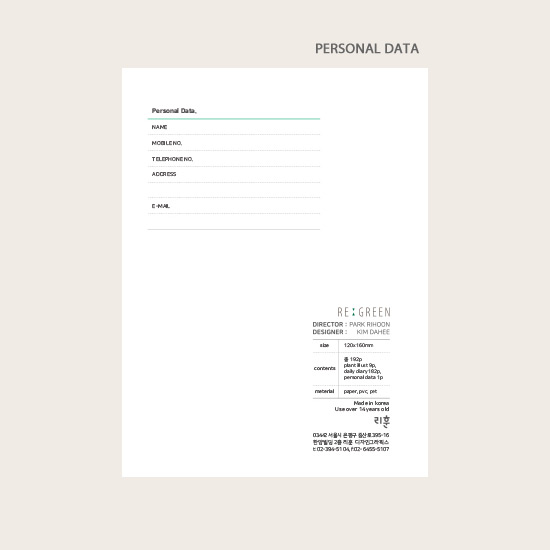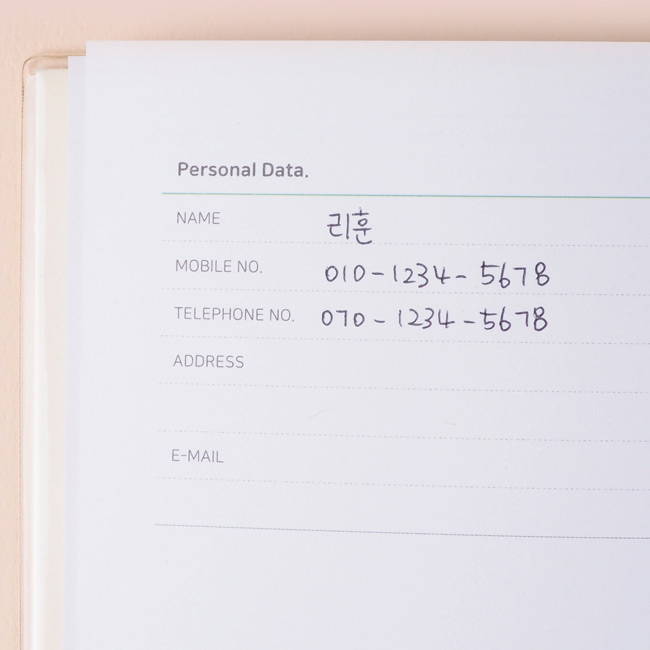 Rihoon Re green dateless daily diary journal